Oh, hologram trading cards. So neat to look at. So impossible to scan.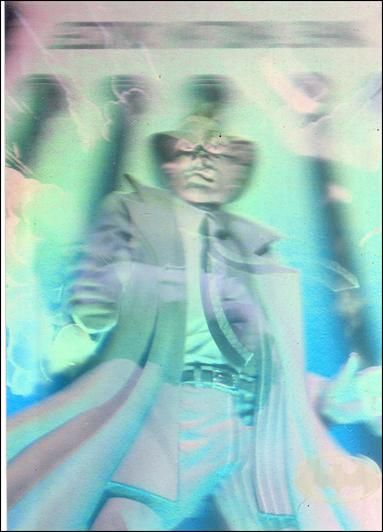 Kind of incomprehensible, right? There was virtually no reason for me to ever post this, but that was before I found the original art that was used for the design, by none other than Norm Breyfogle!
(
Collapse
)
I find it funny that the original art for a 3D card could be so...
flat
. But I find the first part pretty enough to warrant posting this whole oddball curiosity here.
Oh, and for those curious about what's going on behind Harvey in the card, he's blowing up the Second National Bank. Because that's how he rolls.