First things first: who here *hasn't* read the Batman story arc
Strange Apparitions
(the legendary comic arc by Steve Englehart, most famous for including the all-time great Joker story,
The Laughing Fish
)?
If you haven't--or if you've only read
Fish
on its own but not the surrounding story--you should at least know that it's generally considered one of the finest Batman stories of all time. I certainly agree, but I don't want to oversell it as a work, since hyped expectations have killed many a great story. I can at least safely presume to call it one of the most important and influential Batman comics of all time, and for that alone I urge you to track down the trade paperback.
Or at least, I
would
, if it weren't out of print. WTF, DC?
I was actually tempted to post the entire storyline here, but I had a hard enough time singling out the Hugo Strange subplot while keeping these scans under the 1/3rd limit. The story is just that tight, with each issue packed to the gills with plot, action, and character stuff.
So with regret, let's eschew the excellent stories of Bruce and Silver St. Cloud's affair, of the introduction of Dr. Phosphorus and the reintroduction of Deadshot, of the thieving Penguin and tragic Clayface III, and even of the greatest Joker scheme of all time.
Instead, let's focus on the grand return of Batman's first arch-nemesis, and the scheming villain who made the damn fool mistake of crossing him: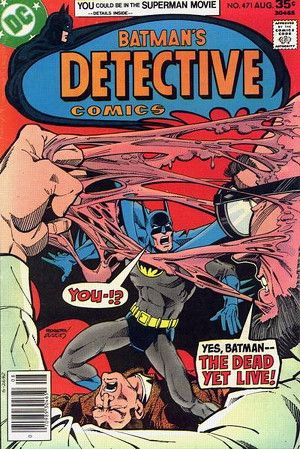 (
Collapse
)
If you'd like to read all of Strange Apparitions yourself, I wish you the best of luck. As previously stated, this beloved classic is bizarrely out of print. If you're up for scouring back issue bins and/or the internet, the story's been collected in
trade paperback
, which itself is a collection of the
five-issue miniseries Shadow of the Batman
, which reprinted the original issues. Basically, find it any way you can until DC comes to their senses.