At some unspecified point in the 80's,
the great J.M. DeMatteis pitched a Hugo Strange story to DC
, where Hugo "apparently kills Batman and, in his arrogance and ego, decides to become Batman, putting on the costume, taking over the role, in order to prove his superiority."
Of course, this is the story which became
Spider-Man: Kraven's Last Hunt
(and also informed JMD's own
Batman: Going Sane
, with the Joker). Can you imagine what that would have been like? The different characters right away demand fundamental changes to the story, but that had potential to be the character-defining storyline for Hugo, just as it was for Kraven.
Perhaps Denny O'Neill rejected JMD's pitch because Gerry Conway already started exploring that idea, once he revealed that
Hugo was alive and well at the finale of the Rupert Thorne saga.
I've decided to give Hugo's full return its own post, as it now represents a distinct shift in focus for the character.
So now that he's taken his revenge on Thorne, what's Hugo's next move? Head back to Europe and resume his lucrative life as a master criminal? Retire off to some remote island? Dedicate his life to using science to advance mankind? Ha, you're funny.
Oh wait. Hugo still knows that Batman is Bruce Wayne, doesn't he?
Well
, now. Something has to be done about that...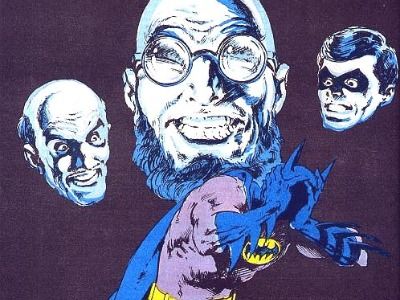 (
Collapse
)
Seriously though, after all that build-up throughout the Rupert Thorne story, and all from Strange discovering Wayne's secret back in
Strange Apparitions
almost a decade earlier, this is kind of an ignominious death for such a major threat. Especially one as brilliant and methodical as Strange.
Clearly, Conway's successor, Doug Moench, thought so too. I was going to include that issue with this as a double-feature, but it deserves its own post, more so than even this story.