This time around, I seem to start talking less about Harvey and more ranting about comics in general. So this should be fun!
(
Collapse
)
Finally, I think this cover deserves to be outside the cut: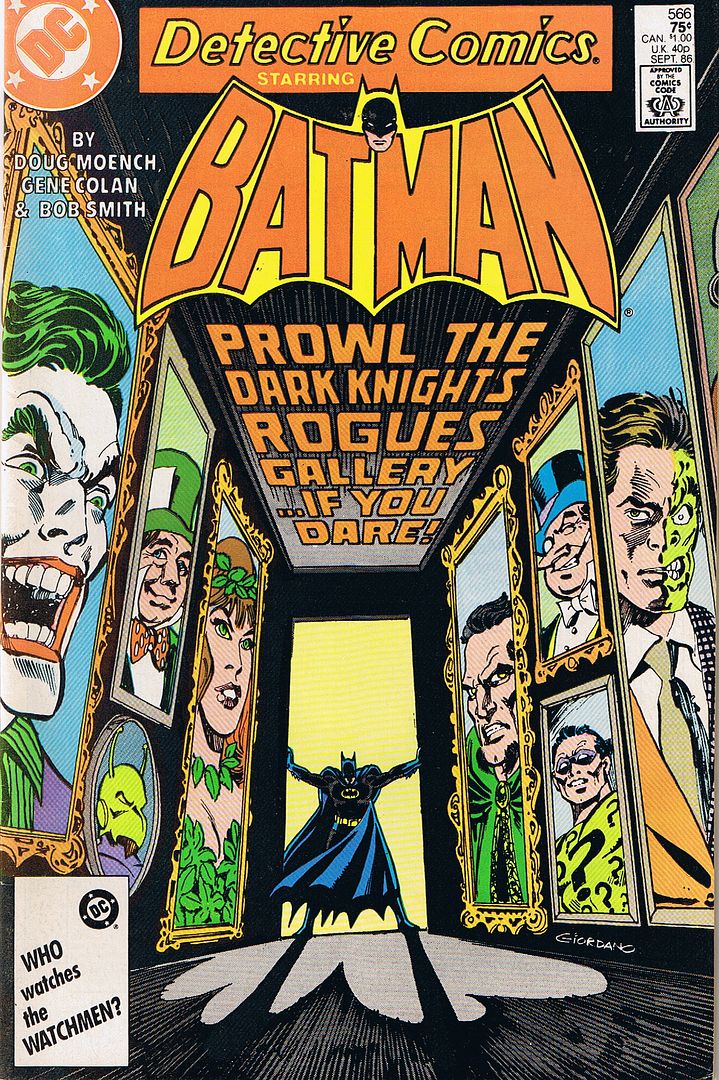 Really, I love superheroes dedicating a room to their arch-enemies, whether it in their headquarters or in places like the Flash Museum. Really, why
wouldn't
Batman create an entire "Hall of Infamy" in the Batcave, with framed portraits, no less? Do you think he painted them all himself?
I've always loved that cover, particularly for how innocent and friendly the Mad Hatter looks. Have I mentioned how much I love the Mad Hatter in TAS, but hate him in comics?
It's all Grant Morrison's fault, because ever since
Arkham Asylum
, Jervis is now always considered a pedophile. It's the same kind of late 80's-early 90's mentality that turned Toyman into a child murderer (and then
also
a pedophile). I hate it so much, and between Jeph Loeb bringing back Jervis as a little man who speaks nothing but quotes, it's pretty much ruined the character. I was hoping Gail Simone might revitalize the character, but instead, now he also fucks hats.
Let me say that again. He.
Fucks. HATS.
NO.
I still plan to do posts dedicated to each of the rogues, especially the ones who deserve better writing. Jervis, Ozzie, and Eddie have all been victims of terrible writing and wildly inconsistent characterization. Nobody seems to know what the hell to do with Poison Ivy, ever since they forgot her original origins centering around her obsession with Batman. What's her motivation? What actually drives her and why?
We still don't know
, and no one seems to care, because why should Pam actually get character development when most people aren't really interested in her as a character?
Also, I imagine Killer Moth being all flustered and flattered to learn that he's included. "Really? I'M there? He... he considers me as bad as them? Oh, I have to call my Mom!" I kid, because I love the loser. But y'know, consider this: Killer Moth has, in recent years, proven himself more enduring as a loser and a joke than he ever has as a badass 90's-tastic man-eating bug creature.
The lesson here? A villain doesn't have to be a grim and deadly threat to be enduring and enjoyable. Hell, in
Batgirl: Year One
, he was even kinda interesting! Comics dearly need to get back a sense of fun, even in Batman. Especially in Batman.
Next post is Post-Crisis, a post which will culminate in three of the greatest Two-Face covers of all time. Give you a hint: the artists are Perez, Bolland, and Adams.