I was introduced to this story way back in scans_daily 1.0, wherein it was instantly beloved by all. Upon tracking down the issues myself, this three-part finale from
The Batman Adventures
became one of my top ten favorite Batman stories ever, from
any
continuity.
I'm posting it here as the next part of my Hugo Strange series, as it was his only appearance in the ten years after
Prey
, and it's *also* tied to New Year's Eve.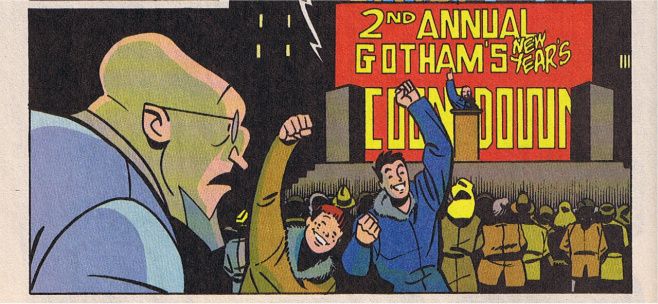 In keeping with
Batman: The Animated Series
' treatment of villains, Hugo is given unprecedented character depth, sympathy, and a tragedy which matches (perhaps even rivals) the stories of Harvey Dent and Mr. Freeze.
But let's not kid ourselves. I know the main reason why folks love this story. It's a testament to the greatness of these comics that Hugo's sad story could run in the same issues as moments like this: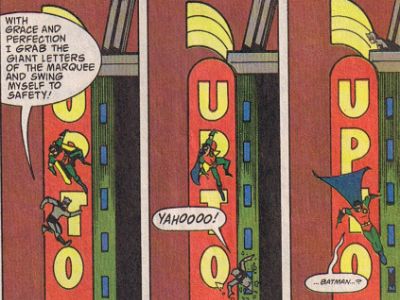 (
Collapse
)
It's because of stories like this that I honestly consider the TAS comics--all four series--to be the greatest Batman comics of the past twenty-five years. Maybe if these comics ever actually had crossovers into the DCU or "mattered" in some way continuity-wise, more people would have cared.
As it is, I'm just glad I recently managed to complete my entire collection of
The Batman Adventures
,
Batman & Robin Adventures
,
Batman: Gotham Adventures
, and
Batman Adventures
, until DC finally wises up and reprints the whole series.
Happy New Year, folks! Drive safely, drink sensibly, and try not to get your memory wiped!