Sometimes, seeing online scans of a comic I've already read allows me to read the story in a different light, sometimes to such extremes that it makes me feel like I'm only now reading it for the first time.
Such was the case when
tungstencompton
posted snippets from Denny O'Neil's "Duel," the first
Legends of the Dark Knight
Annual, starting with
the opening sequence by Jim Aparo
. Now, this comic didn't do much for me the first time I read it, but seeing these excerpts online gave me a whole new appreciation for this story, and what it means to one of the most controversial Batman questions out there. But to actually say what that question is would be a spoiler in of itself.
So with permission from the OP who scanned the pages in the first place, I'm reposting the Aparo pages here for several reasons, not the least of which being that I think it's some of Aparo's best artwork ever: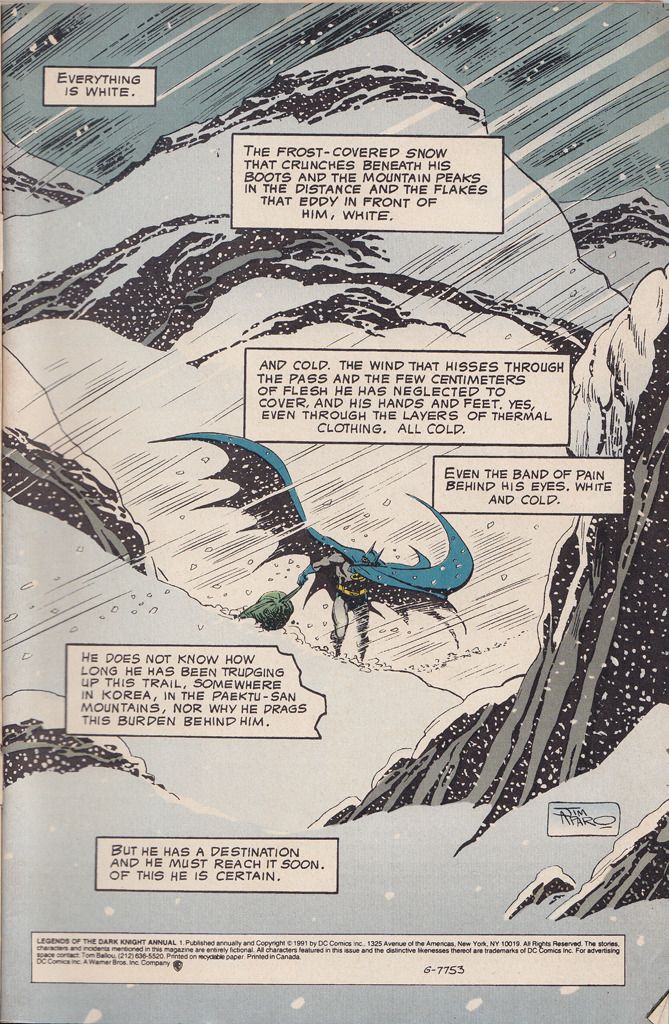 (
Collapse
)
After his glory days in the Bronze Age, Aparo's art seriously seemed to go downhill once he let himself be inked by someone else in stuff like
A Death in the Family
. Even when he inked himself again after that in stuff like the
Knightfall
era comics, it just wasn't the same. He seemed more stuff, less dynamic, more of a relic from a bygone era rather than a timeless master as fans like me have always seen him, and always will.
Looking at the above scans, I have to wonder if he was just let down by the poorer printing and coloring quality of regular
Batman
books, as opposed to LOTDK's prestige format. I'm not sure he ever looked quite this good in any story since, with the possible exception of the
GCPD
police mini-series, since Bill Sienkiewicz's inking makes EVERYBODY look better. But there's nothing quite like the pleasure of Aparo inking and lettering himself in stories such as
this
and
this.
That said, I do make some exceptions, mainly where nostalgia is concerned. For example, I'd give up a moderately-sized toe to own this:
That right there is the first page of the first comic I ever read, and I'm incredibly jealous
of the guy who actually owns it
. Needless to say, this page had quite the lifelong impact on me.