Strange as it may seem, many people never even noticed Harvey Dent's first appearance in
Batman: The Animated Series!
I'm not just talking about people who'd never heard of the character before, but actual Batman fans who should have otherwise recognized the man who would become Two-Face! Seriously! How could this even happen?
Well, to be fair, Harvey's initial appearance was so brief, so blink-and-you'll-miss-it, that his debut feels less like a cameo and more like an easter egg. Also, never mind the fact that
On Leather Wings
isn't the most memorable episode either. While there's not much to discuss about this tiny appearance, it's worth noting not only as being one of the all-too-few appearances of Harvey pre-Two-Face, but also because his presence in this pilot gives Harvey the distinction of being one of the few characters whom we can say was in B:TAS from the very beginning.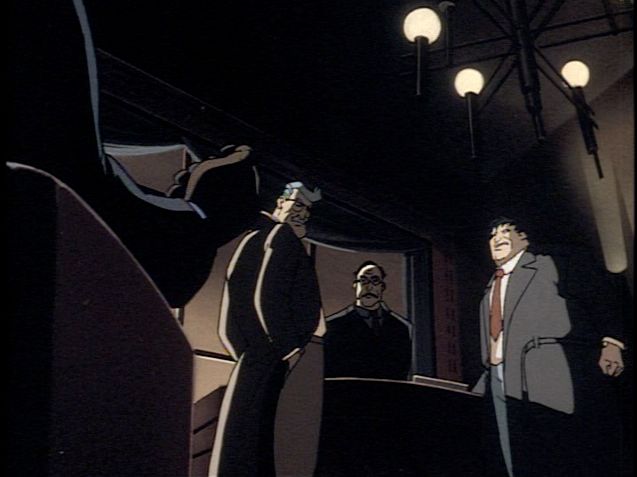 (
Collapse
)
Personally, I suspect that Dent there had no great personal interest in capturing Batman, so his casual line could easily be read as "Suuuuure, Bullock. I'll totally do that when you capture Batman, which I know you're TOTALLY capable of accomplishing, absolutely. Go have fun now!"
Of course, my reading of Harvey's words cannot be supported by these five seconds of screen time. For that, we have to go elsewhere for more insight about his feelings about both Bullock and Batman, to the story which is the single greatest appearance Harvey Dent in the DCAU. What may come as a surprise (or may be absolutely no surprise whatsoever), this appearance happened not in the TV show, but rather in the supposed "kid's comic" tie-in,
The Batman Adventures
.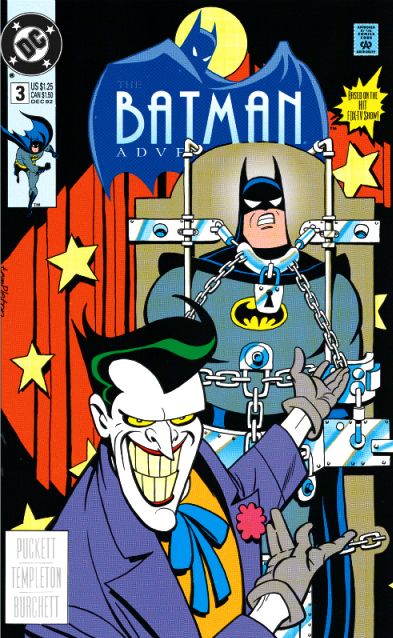 I've said it before and I'll say it many more times: the TAS tie-in comics are brilliant, and collectively the best Batman comics published over the past twenty years. While TBA is my least favorite of the four TAS comic series, that's kind of like saying I have a least favorite kind of bacon: even when it's not as good as the others, it's still great. In later reviews, I'll elaborite further on the greatness of men like Kelley Puckett, Mike Parobeck, Ty Templeton, Rick Burchett, and more. For now, I'll just say that TBA was pretty damn great, on par with any average episode of the actual TV show, and sometimes it even surpassed the show in terms of dark subject matter.
For example, take issue #3 (which conveniently just so happens to be the issue we're reviewing today!), in which the Joker kidnaps Commissioner Gordon. In a scene that would have been too violent for the Fox Kids TV censors at the time, the Joker proceeds to savagely beat Gordon with a baseball bat on live TV.
You can see it yourself here if you scroll down near the very end of the article
. It's a shocking scene thanks largely to Ty "The Guy" Templeton's chilling depiction of the Joker in the thralls of orgasmically evil delight. And again, this is meant to be, you know, for kids!
So who can possibly thwart the Joker and save the day?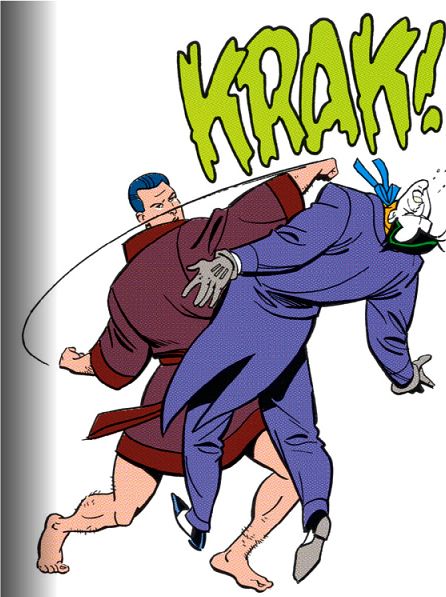 Why, none other than Harvey Dent and his Action Bathrobe! Okay, not really. But kinda! Sorta. Really, you just have to see it for yourself.
(
Collapse
)
If you'd like to read these issues of
The Batman Adventures
in full,
the first twelve issues are 99¢ each up at DC's Comixology site
, and you can even read the very first issue (with a fun but off-sounding Penguin)
for free!
Try out that issue to get some idea what digital comics are like. If you still prefer paper comics, then your course is going to be harder, since
the first TBA trade paperback
is long out of print. Why the hell doesn't DC keep these comics in print? Why have they NEVER reprinted the vast majority of the DCAU tie-in comics? Utter foolishness!