There is no Two-Face story quite so nobly ambitious, so frustratingly misguided, so fleetingly moving, and so goddamn gloriously ridiculous as
Batman: Jekyll & Hyde
.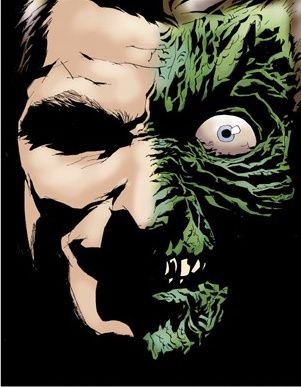 Years before the book's release in 2005, I read an interview with writer Paul Jenkins where he discussed his intentions to tell--I clearly remember--"The
Killing Joke
of Two-Face stories." While
other writers have made me realize that such a goal is doomed to fail
, I was damn excited. I mean, sure, Harvey already had not
one
but
two
Killing Joke
-worthy tales, but while both were brilliant, neither have earned the kind of esteem for the character that TKJ did for the Joker. He
needs
that kind of story! And hey, more Two-Face! Always a good thing, right?
HAHAHAHAHAHAHAHAHAHAHAHAHAHA
FOOLS
.
Here's the thing: I love stories which peel the villains apart and show what makes them tick. I think most long-running villains--especially in the Batman rogues gallery--could benefit from that kind of treatment, and few more so than Two-Face. As such, I appreciate that Jenkins shoots high with bold ideas and revelations about the true nature of Harvey Dent's madness.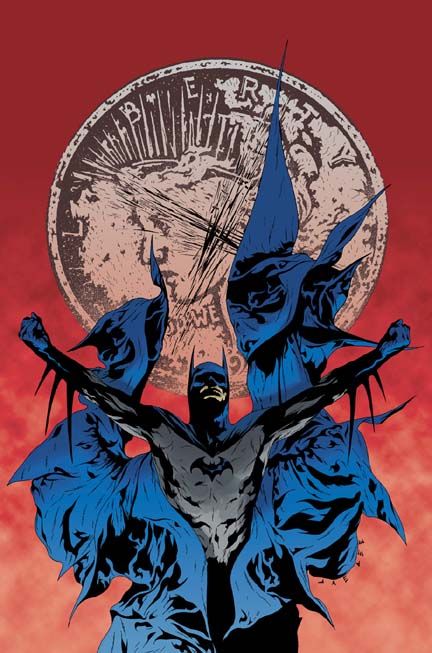 However, to say that Jenkins missed his mark would severely undersell the fascinatingly frustrating and frustratingly fascinating mess that is
Batman: Jekyll & Hyde
. In trying to give the character a new tragic poignancy, Jenkins instead oversimplifies Harvey's origin in a manner that's both cartoonish and offensive, all while simultaneously having Two-Face commit
the single most irredeemably monstrous thing he has ever done.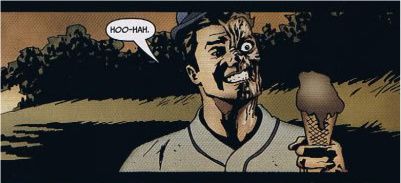 (
Collapse
)
Since this post is already long as hell and we're only halfway through, I'll stop here and post the rest a few days from now. In the meantime, I wholeheartedly recommend checking out
wo_meimei
's own critiques of
Steps
and the first two chapters of B:J&H
here
and
here
. She goes way more in depth than I do, and her insights (especially into this story's treatment of mental illness) are invaluable. She also fills in the gaps of the story in more detail that I cared to, which is great for those of you who haven't read the story and are unable to obtain a copy.
EDIT: Part Two is up! Go go go!