Hello, hello! I am finally back, here to present a special three-part review over the next week!
I've been working on these for a while now, and since I have a lot of irons in the fire at present, I figure it's high time to look at some of Harvey's more notable second-string episodes before I get to the
really
meaty TAS-era stuff! So, over the course of the next few posts, I shall review Harvey's three biggest supporting-role appearances in
Batman: The Animated Series
and examine what they mean for the character himself! After becoming Two-Face, Harvey became a full-fledged member of the Batman rogues gallery, and he would sometimes be seen rubbing shoulders with the worst of the costumes rogues.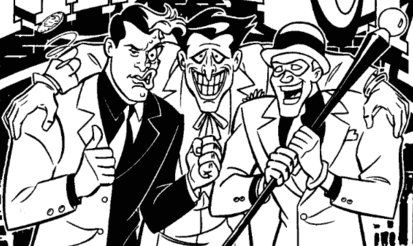 PALS.
While this fits the status of the comics--wherein Two-Face being held up as one of the most important and prominent rogues--it's still strange company for the former District Attorney to be keeping, even insane as he's become. Let's face it, even Big Bad Harv isn't the type to fraternize with the likes of the Joker and Poison Ivy under any circumstances, and yet, he's seen hangin' around with the Rogues on several occasions! How the hell does this work? Does the show even
try
to reconcile the Harvey that was and the Two-Face he's become with this newfound club of "friends" that he has every reason to loathe, or do the writers just shrug their shoulders and go, "Eh, he's evil now, let him hang with evil people"?
To find out, let's examine Two-Face's three biggest supporting appearances over the show, all of which involve him sharing screentime with the Joker and various other villains. Perhaps tellingly, all three of these episodes are greatly influenced by classic Bronze Age stories, which might account for their particular treatment of Harvey as Bat-Rogue member. And let's start with a review for an episode that's long, long overdue for anyone who's familiar with this blog.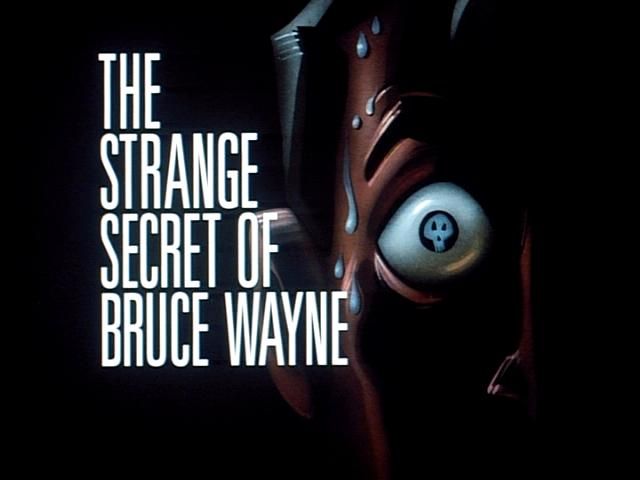 Wherein Batman investigates the mad scientist, extortionist, and inexplicably-Russian Hugo Strange, who in turn subsequently discovers Bruce's secret identity and plans to auction it off to the highest bidder. Watch it here.
(
Collapse
)