Welcome to the next installment of my three-part review series which I have dubbed "Harvey and pals!" Why? Because calling it "Harvfield and Friends" probably wouldn't have flown with anybody. That said,
now the theme song is stuck in my head...
The first uniting of the Unholy Three ended, unsurprisingly, with defeat and arrest, but this doesn't prove to be the only time that Harvey, the Joker, and the Penguin decided to hang out in their downtime away from schemes and deathtraps. Maybe the events of the previous episode taught these rogues to enjoy (or at least tolerate) one another's company? To paraphrase a character from
the wacky cannibal movie Ravenous
, "It's lonely being a supervillain. Tough making friends." Perhaps that's what led to the scene of villainous socializing that occurred in one of B:TAS' best-ever episodes: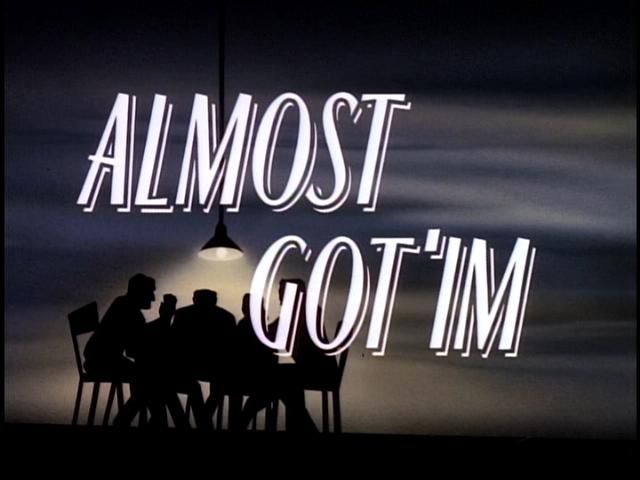 Wherein several of the rogues play cards and trade stories about how they each almost killed Batman, but there's more going on than meets the eye. Watch it here!
(
Collapse
)
As a bonus, I am delighted to present to you something which I found whilst scouring for rare B:TAS/Two-Face memorabilia, especially limited edition collectibles from the late, lamented Warner Brothers Studio Store chain of shops. That store would often carry animation cels, lithographs, and other cool works of Batman art, and it's so hard to find good-quality scans of them anywhere online. Thankfully, I found a fantastic scan of this, one of my very favorites: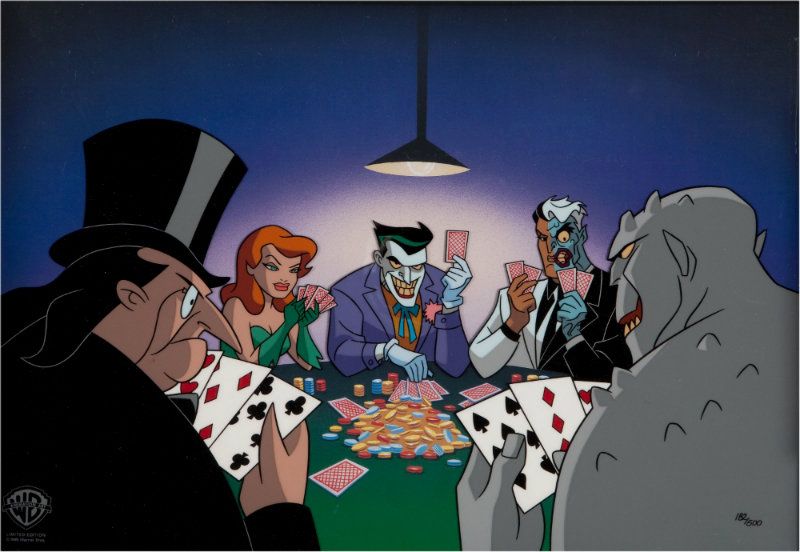 Man, forget dogs playing poker, I want
this
hanging in my den whenever I play cards and smoke cigars with the boys. Not that I play cards nor smoke cigars, nor do I even have boys anymore. Whatever, I still want it anyway. That and the other WB Studio Store sericels of the Rogues: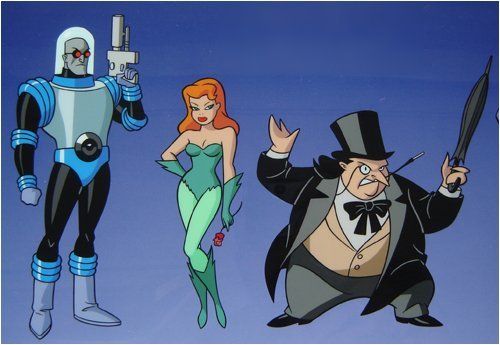 There is not a single one of these that I don't love. There were at least two others in this particular series of character line-ups, including one of the heroes (like Robin, Commissioner Gordon, Renee Montoya, and even Harvey Dent!) and a second one for the villains! Sadly, I haven't been able to find the first one at all, and the only scan I've found for the second is this grainy, teeny one here:

So yeah, if you know where I can find better quality images of these awesome works of art, let me know.