Welcome to the final part of our triple-feature review of Harvey taking a supporting role in the show to pal around with his "fellow miscreants" in episodes of
Batman: The Animated Series.
In the show's second and third seasons, when it was retitled
The Adventures of Batman & Robin
, there were a lot of episodes which felt like sequels, follow-ups, or spiritual relations to classic episodes from the first season. For origins like
Two-Face
and
Feat of Clay
, and
Heart of Ice
, you got sequels in the form of
Second Chance
,
Mudslide
, and
Deep Freeze
. In that sense, I've always felt like today's episode,
Trial
, was akin to
Almost Got 'Im
, partially because of a couple winks by writer Paul Dini.
And so, hot on the heels of that classic episode, let's see if Dini can recapture the same magic as he examines the fandom-old question of whether or not Batman's mere presence "creates" his own rogues gallery. And while we're at it, let's also examine just why it might not be a smart idea to put all of Gotham's worst insane criminals under one roof.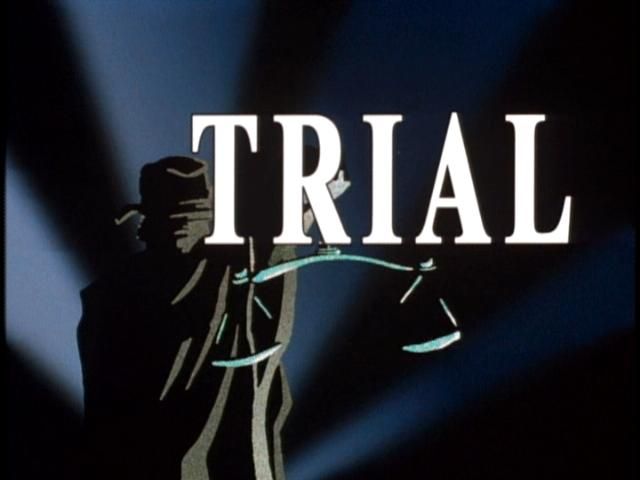 Wherein the Arkham inmates take over the asylum, put Batman on mock trial, and force the new bat-hating D.A. to defend him. Watch it here!
(
Collapse
)
Next time, I shall tackle the second-best Two-Face story in all of B:TAS, which shall
finally
allow me to get us back to reviewing the DCAU comics by the likes of Dini and the great Ty Templeton. I'm really looking forward to getting to those after all this time.