Preamble: While I will be discussing this book to the best of my abilities, I know that there's nothing quite like seeing a work that's being critiques yourself rather than just hearing the critic's description. As such, if you're interested in checking this book out for yourself, I have found three separate extensive previews of this book: two over at Google Books here and here, plus this preview over at Scribd.

Each of the previews even include some pages that the others omit, including some that are relevant to this review, so try checking them all out for your perusal. Plus, all previews include links to where you can purchase the book if you're interested to read the whole thing. If you'd like to just purchase the book directly from Amazon.com, here you go. Otherwise, let's press on!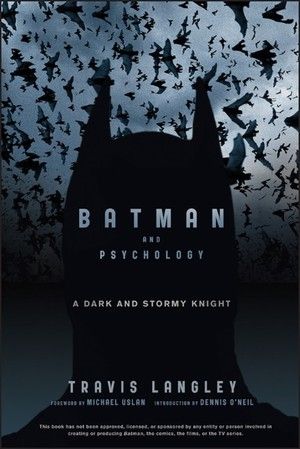 While I've always had little use for those unauthorized books that try to examine Batman through the lens of
philosophy
or
religion
*, I was really intrigued by the prospect of
Batman and Psychology: A Dark and Stormy Knight
by psychologist and Batman fan Travis Langley.
(
Collapse
)
What do you think, folks? If you've read the book or even just a few excerpts online (see Preamble), do you agree or disagree with Langley's analyses? How would
you
diagnose any of the Rogues? Let me know in the comments!
Also, if anyone thinks that the links I used for psychological terminology are inaccurate or outdated, please send me along links to better articles and I shall edit accordingly!
Note: *Footnotes are now found in the comments! The second one became a long rant about Nolan's
The Dark Knight
that I needed to get off my chest. Think of it as a bonus tirade!