So some time back, I was toying with the idea of doing a "Choose Your Own Adventure" story with Two-Face where you could flip a coin to decide where to go. I came up will all sorts of scenarios involving a full cast of rogues and supporting characters, and I even had visions of publishing it and including a coin.
Then I started thinking about how to maybe doing an old-school text adventure version that would actually flip the coin
for
you, which would not only have made each game different but it would have also given players an understanding of what it's like to be be Harvey. That was one of my big goals here besides the gimmick: to really show people just how much choice Harvey does and doesn't have from situation to situation.
Well, of course, real life for the past couple years has been such that it's taking me longer and longer to even write posts for this blog, much less commit to any personal projects, so this lofty idea fell to the wayside. That is, until Henchgirl brought it back to life in a way that's most unexpected and utterly, utterly awesome. I'll let her fill you in:
---
I make neat stuff
So, Hal's had a really nasty fever going on for the past four-ish days, resulting in calls to doctors and emergency room visits and suchlike. He's much better today than he was even yesterday, but we're all really worn out and he's still cranky and snuffly.
Anyway. As always when he's sick, we're up all night keeping an eye on him. I can't usually make terribly coherent thoughts when I'm this sleep deprived, which is always made worse by the pain I'm always in because my body is suck, so I always fall back on diddling around with things that don't take much brain power to keep me busy during the long, exhausting night shifts.
SO I'VE BEEN MAKING AN RPG, YOU GUYS.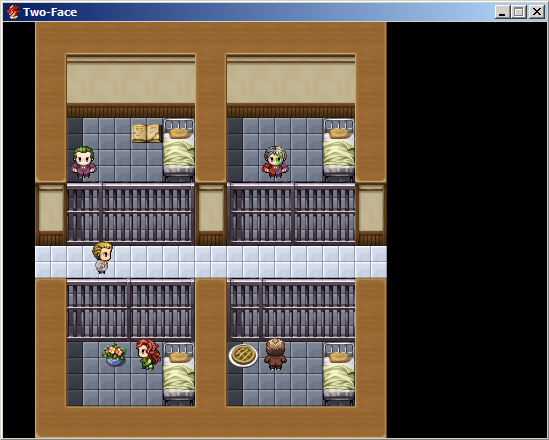 AND OF COURSE IT'S BAT-MANNY.
(
Collapse
)
---
So yeah, we're working together on plotting it out. As she puts it, I'm the Giffen and she's the DeMatteis. Definitely works for me! So yes, if we do manage to pull this off, you can bet that you folks will be among the first to know!