There's a lot more to Billy Dee Williams' portrayal Harvey Dent from Tim Burton's
Batman
(1989) than you might have suspected. I know that I certainly didn't think there was much to say, which is why it's taken me this long to finally write about one of the most famous portrayals of Harvey in pop culture.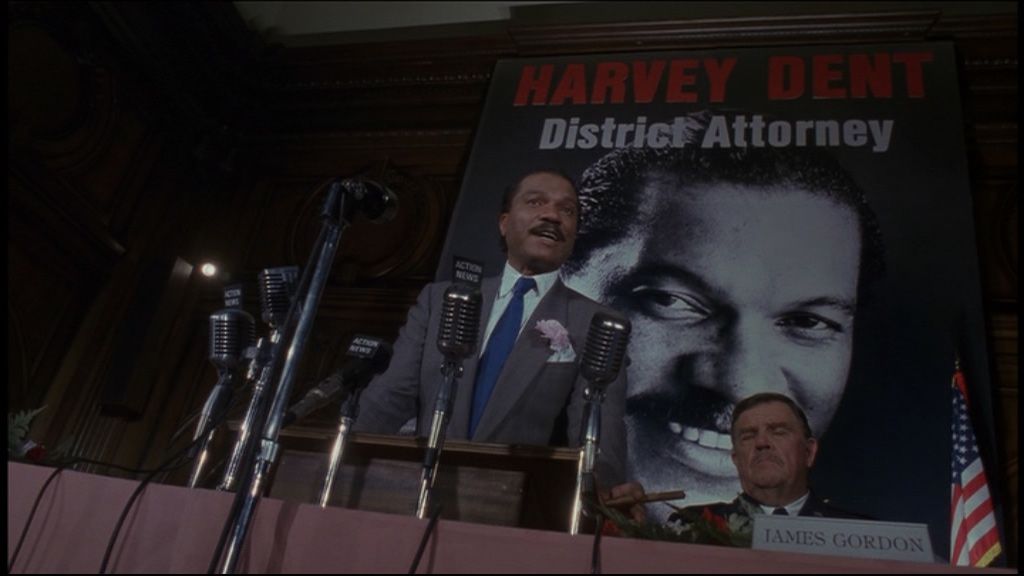 CITIZEN DENT
I'd wager that, for most people around 1989, this was their introduction to the character, even if they weren't yet aware that he was going/supposed to become a major villain. I would imagine that when most people--the non-comics fans whose experience with Batman came only from the Adam West show--were watching the film, their thought was less, "Hey, it's Two-Face" and more "Hey, it's Billy Dee Williams!"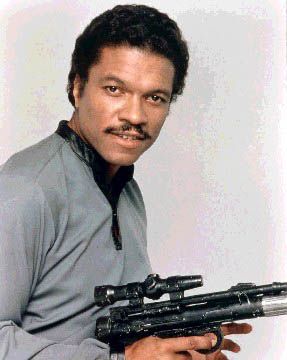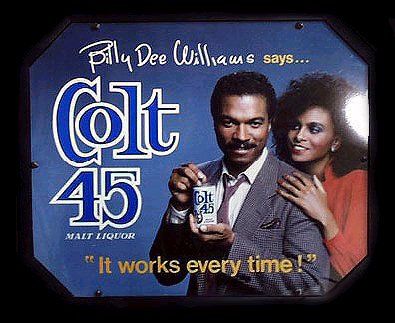 Here's your opportunity to get all the references out of your Degobah system.
If the movie's Harvey didn't especially stand out, it's no surprise: he's kind of a nothing character, mainly there to represent the side of law and order who are there to get screwed with by the Joker. Oh sure, he's introduced as making a bold (but surely doomed) stand against the mob kingpin who has ruled Gotham for years, but that promise is quickly wasted in favor of turning him, Mayor Borg, and Jim Gordon into a three-headed representation of Gotham's ineffectual establishment.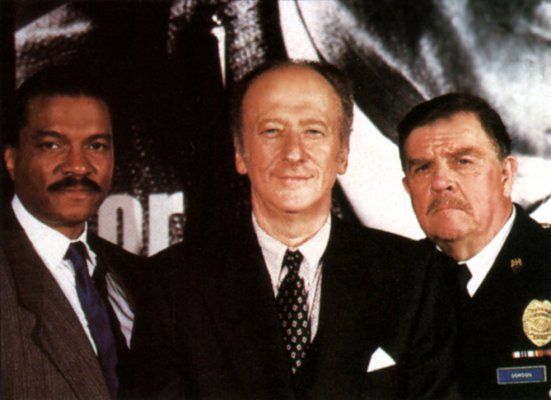 In this scene from the rare Star Trek/Star Wars crossover, Lando is assimilated into the Borg. /rimshot /couldntresist
Almost immediately after his first appearance, Harvey spends the rest of the film as a bureaucrat and accountant whose only job is to make sure a parade happens. This could have worked if it were played for conflict, much like how Ned Stark in
A Game of Thrones
was brought in to be the King's Hand only to find himself having to scrape together funds for a pointless, wasteful tourney (no spoilers, please, I haven't even finished the first book!), but instead, Billy Dee's Harvey doesn't get to do anything at all except be shouted at by the Mayor and look official. As a result, Harvey Dent in
Batman
is so damn inconsequential that his role in the comics adaptation (written by our old pal Denny O'Neil!) is reduced to just two panels with no dialogue!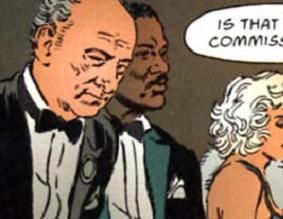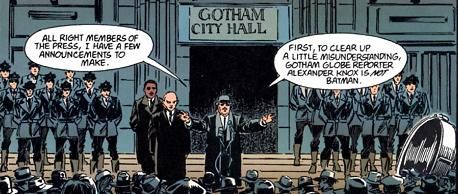 Source: Gotham Alleys
(
Collapse
)
What could Billy Dee Williams' have been like as Two-Face? Hard to say. I haven't seen anything to indicate that he could go there as an actor, but if any of you know any performances of his that hinted at that kind of darkness, do let me know! Considering what happened with Tommy Lee Jones and
Batman Forever
(which I both enjoy on their own merits, mind you), I think that it's a shame that Billy Dee Williams never had a chance to prove himself with the role.
Nonetheless, Billy Dee Williams' performance of Harvey in
Batman
--truncated as it was--stands as a milestone for the character, paving the way for the character's fame in non-comics pop culture through B:TAS and beyond. Maybe he's the George Lazenby of Harvey Dents, but Lazenby has still earned his plance in the Bond mythos, and so too has Billy Dee with Two-Face. Not too shabby, when all's said and done.