Since real life has once again become far too real to allow free time for the usual in-depth bloggery, I think it'd be neat to post a gallery of Batman villains as drawn by a single artist of note, someone who has an amazing style of their own who also brings something unique to the Rogues. Today, I'd like to dedicate this post to Chris Samnee.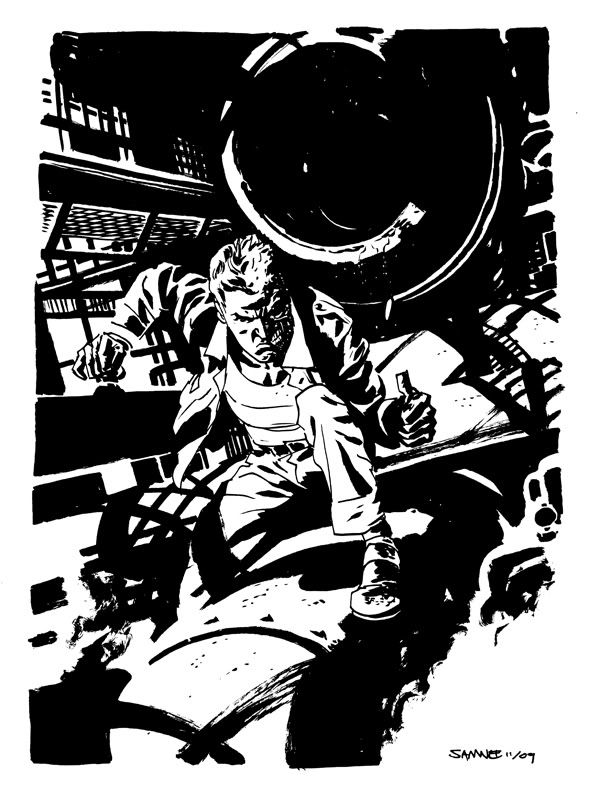 Before he became the artist of such celebrated titles as the late, lamented
Thor: The Mighty Avenger
, Mark Waid's current
Daredevil
run, and
The Rocketeer: Cargo of Doom
(which I haven't read but obviously must), Samnee first caught my attention with the above Two-Face piece, which instantly became one of my very favorite portraits of Harvey. It doesn't hurt that Two-Face is Samnee's favorite Batman villain, something I learned from
over at his blog.
From there, I scoured through his archives, and quickly fell in love with his artwork.
Like Alex Toth, David Mazzucchelli, and Michael Lark, Samnee's style is elegantly minimalistic, able to say a lot with a little. As I've said many times in the past, I'm a sucker for artists who can pull that off, especially when it comes to characters. Samnee's portraits shine with personality, and combined with his clear affection for the Bat-Family and Rogues alike, I would dearly love to see him take on a character-driven Gotham Underworld maxi-series.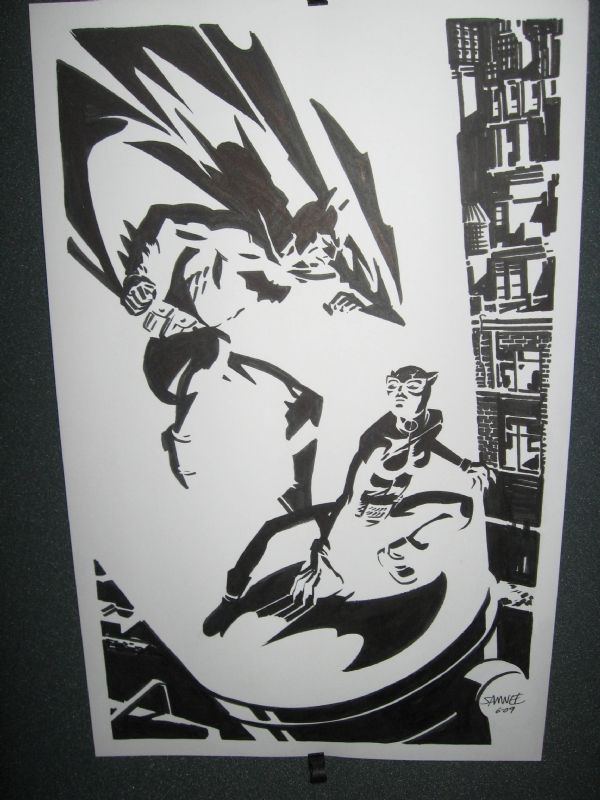 To get a taste of what that might look like, I've assembled every single villain portrait of Samnee's that I could find over at
his blog
and
Comic Art Fans
, an invaluable resource for rare original art. Thanks to those sites, I could easily have also included another thirty portraits of the heroes as well, but eh, maybe I'll just put my favorites in the comments or something. Here, it's evil ahoy!
(
Collapse
)
A great assortment all, but definitely a few notable absences, especially the Riddler and the Mad Hatter. I'd also love to see how Samnee would tackle Killer Moth.
Note: one Two-Face portrait by Samnee that I cannot include is
the one which might just be the best of them all
, but as you can see there, the image is teeny tiny and won't enlarge. Blast! I left a comment on Samnee's blog asking about it, but no reply has come yet. If one does and I can find a better version, rest assured that I shall post it!