A couple of you may remember the Two-Face Christmas tree that Henchgirl made for me a couple of years ago. Since then, she's tried to outdo herself by finding me unique Two-Face-related items for Christmas, any of our various anniversaries (it was a... complicated courtship), or just for whatever. The following is most--but I don't think all--of what she's snagged for me online.









This awesome painted LP is currently in storage thanks to the move, but once we finally settle into our permanent home, I'm hanging this one up along with all my original artwork. I just wish I could put my finger on what the stencil art is based on, since I *know* I've seen that piece before. ... Haven't I?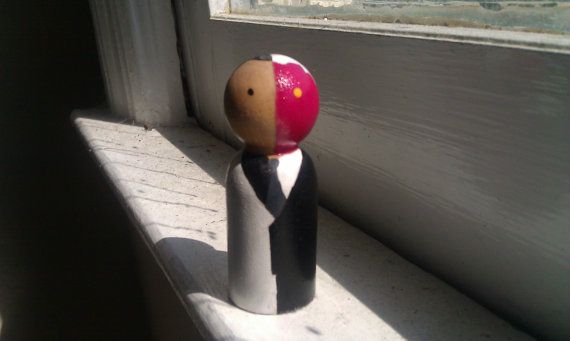 This cute li'l Harvey wooden figure now stands at the foot of my Arkham City Two-Face action figure, where he makes for a rather adorable Mini-Me. It would also look perfect next to the mini Two-Face nutcracker she got me:





But alas, this one's packed away somewhere, presumably with all the villains action figures. We damn well better find them in storage.

For our part anniversary, Henchgirl outdid herself: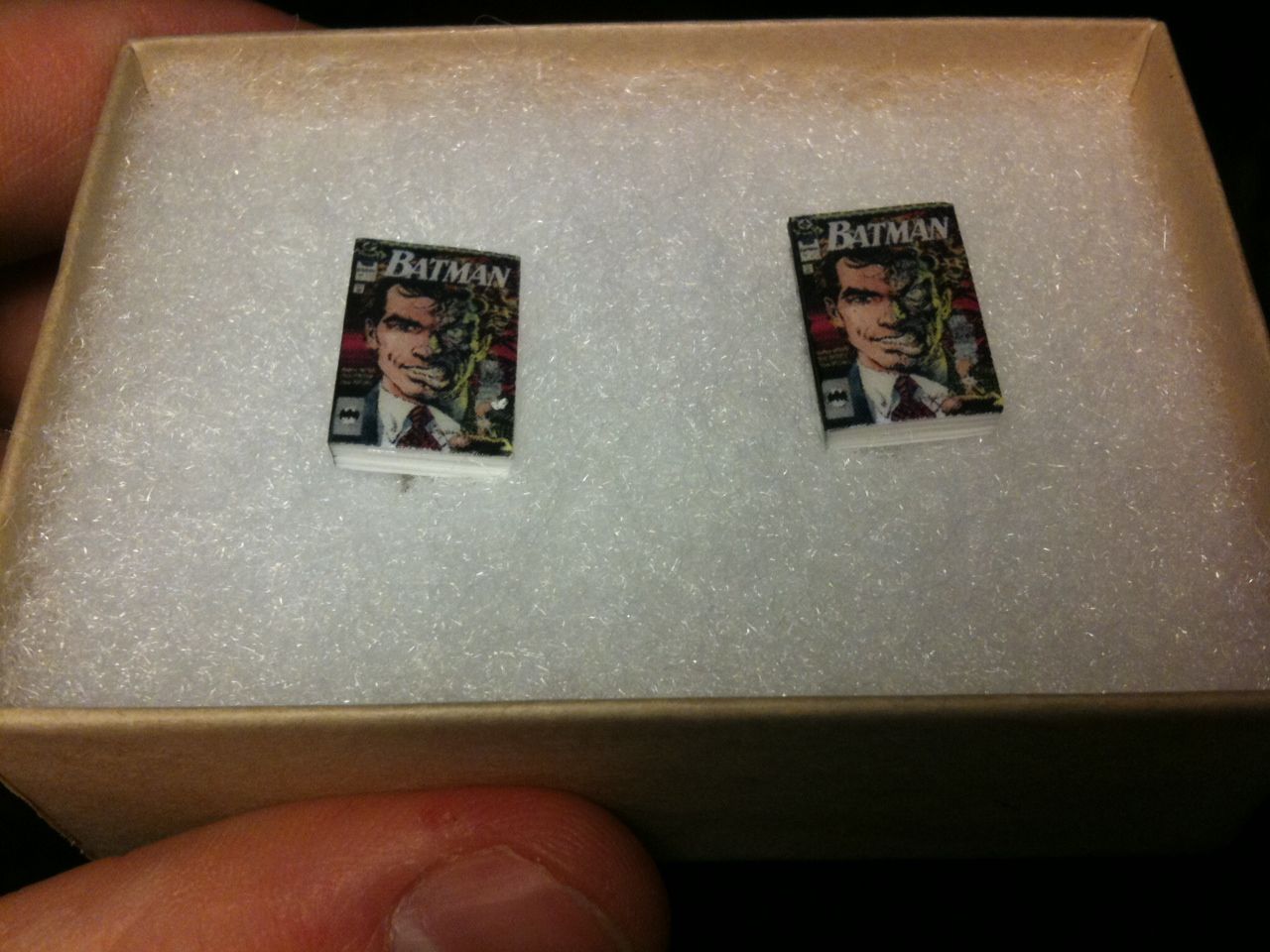 Why yes, those are indeed custom-made cufflinks with Neal Adams' cover to my very favorite Two-Face story, why do you ask? Damn it, now I need a shirt that USES cufflinks! Stupid button-up shirts that already have buttons! To think, she was actually worried that I wouldn't like these! You'd think that she'd forgotten that she was with a huge flaming dork like me!

Lastly, Henchgirl's been getting back into her old love of customizing action figures, and she's even made a couple Harveys! I don't have a photo of the first, but for the most recent one, she made good use of a 12-inch Spirit action figure to create a very Darkman-esque Two-Face (please excuse the crappy, crappy iPhone photo quality):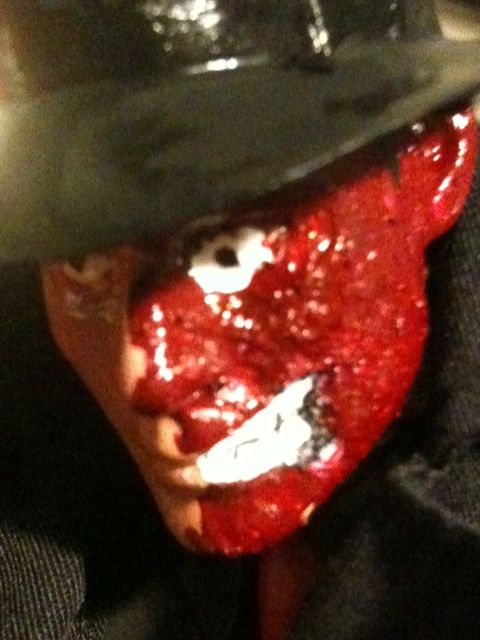 Yeah, the photos are crap, and don't capture how effective the figure looks in person. While she didn't intend the Darkman style, that's the main reason I love it, because I've always wanted to see a bit more of that character design with Harvey. Mainly the scarring, but trench coats are ALWAYS a good idea.

She has big plans for upcoming figures, so you can bet I'll be posting them too. Maybe I'll even do a whole post for custom figures in general, since there are a couple dozen great (and not-so-great) ones floating around out there.